The Perfect Cheese Board
In our latest blog we ask what should be included in the Perfect Cheese Board and we've created what we think is the perfect balance using our delicious cheese boxes as the basis.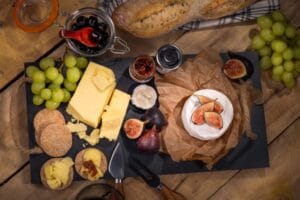 The essential element is of course is the cheese!
We would recommend our delicious Bowland Cheddar, rich and creamy Button Mill and the vibrant Blacksticsk Blue. These three cheeses strike a lovely balance and will cover the vast majority of tastes and also provide an attractive colour combination so not just appealing to the taste buds, but pleasing to the eye too.
In addition to the perfect balance of cheeses we would also recommend fig relish, a range of crackers and biscuits including digestives, crisp breads and good old fashioned crackers.
You will of course need to arrange your cheese board to make it look attractive and you could even label each cheese so you and your guests can make informed choices when cutting their perfect piece of cheese.
Depending on the personal tastes you could also serve your cheese board with red or white wine or even a rich velvety port.
Just to recap – the perfect cheese board includes –
Bowland Cheddar
Button Mill
Blacksticks Blue
A range of crackers to suit a variety of tastes including crisp breads, digestives and cream crackers
Red and green grapes
A red and white wine selection and perhaps an aged port
A selection of knives
Labels for each cheese or chalk the slate
Once you've got everything arranged sit back, relax and enjoy.
More on each cheese
Bowland Cheddar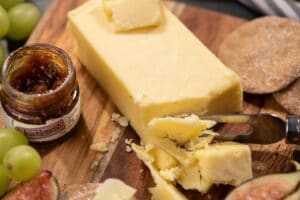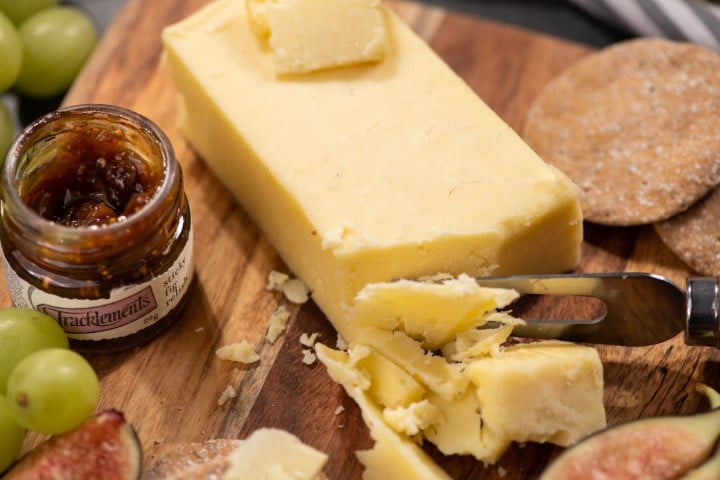 A sensational taste from the heart of Bowland, our deliciously creamy, smooth mature cheddar cheese is quite simply fantastic.
Crafted by our cheese makers to a traditional recipe using the finest Bowland Fresh milk our cheddar combines a delicate flavour with a perfectly balanced consistency.
Button Mill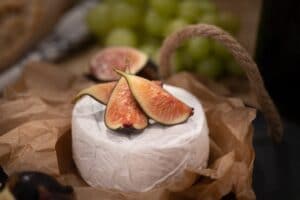 A bright, deliciously soft cheese that has a unique rind and delicate flavours.
The unique cocktail of cultures results in each cheese behaving and maturing in a truly unique way that just grows more and more delicious with each day.
Blacksticks Blue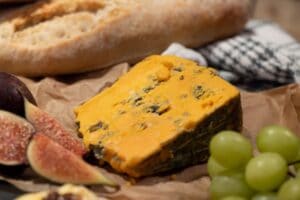 Creamy in its texture with just enough bite to tickle your tastebuds Blacksticks Blue is quite simply delicious.
Made using traditional handmade methods it is crafted in open vats, then poured into individual moulds, turned by hand and matured under the watchful eyes of our cheese experts.