Delicious Bowland Cheddar Macaroni Cheese Recipe
Cook up a delicious Macaroni Cheese recipe for up to 4 people.
Preparation time is around 15 minutes and cooking time is approximately 40 minutes.
You'll need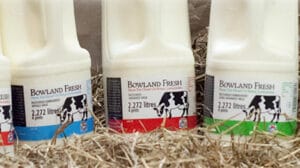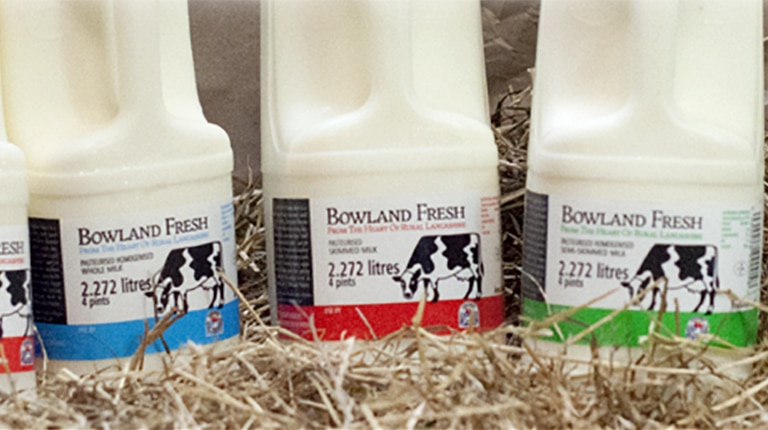 Half a a baguette cut or broken into small chunks
350 grams of spiral pasta
2 cloves of garlic finely chopped or grated
2 tbsp of salted butter and 1 tbsp for cooking the baguette chunks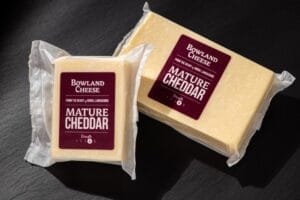 3 tbsp of plain flour
500 ml of Bowland Fresh full fat Milk
250g of grated Bowland Cheddar
As an option 50g of Blackticks Blue to crumble on top
How to
Heat the oven to 200C 180C for a fan oven or gas mark 6.  Place the baguette chunks onto a baking tray and evenly spread them out, drizzle the 1 tbsp of melted butter and season with salt and pepper and bake in the oven for approximately 7 minutes until they are crisp and golden brown.
Boil the pasta for slightly less than it says on the pack and then drain. Melt the remaining 2 tbsp of butter in a saucepan, add the garlic and then cook for 1 minute or until the garlic starts to soften and then stir in the flour.
Gradually stir or better still whisk in the Bowland Fresh milk until the sauce is free for lumps and lovely and smooth. Simmer on a gentle heat for approximately 5 minutes whisking continually.  Remove from the heat and stir in the 250 g of Bowland Cheddar.
Add the pasta and stir into the cheese sauce and season with salt and pepper.  Place the mixture into a large oven proof dish.
If you wish you could add any remaining pieces of baguette on top and bake in the oven for approximately 20 minutes until it is golden brown.
Season with a sprinkle of salt and pepper and add if you prefer the crumbled Blacksticks Blue.
Sit down, tuck in and enjoy.